LEXINGTON, KY - To better serve our patient population and athletes of all ages, Bluegrass Orthopaedics (BGO) is proud to announce the expansion of our provider team to include (4) new physicians, (2) physician assistants, as well as a new clinic in Morehead, KY. We are excited to welcome hand and upper extremity specialist Victor Marwin, MD, MBA, total joint specialist Eric Schafer, MD, spine specialists Graysen Petersen-Fitts, MD, and orthopedic surgeon Charles "Ched" Crouse, MD.
Bluegrass Orthopaedics (BGO), a premier provider of comprehensive orthopaedic services in Central Kentucky, has been working diligently over the past 30 years in expanding partnerships throughout different regions. BGO partnered with Trivest Partners to form the MSO Growth Orthopedics in November of 2020. Furthering the growth to new locations will offer new opportunities for our clinics as well as our patients. We are looking forward to the addition of our new physicians to different locations and gaining knowledge from outside of the organization.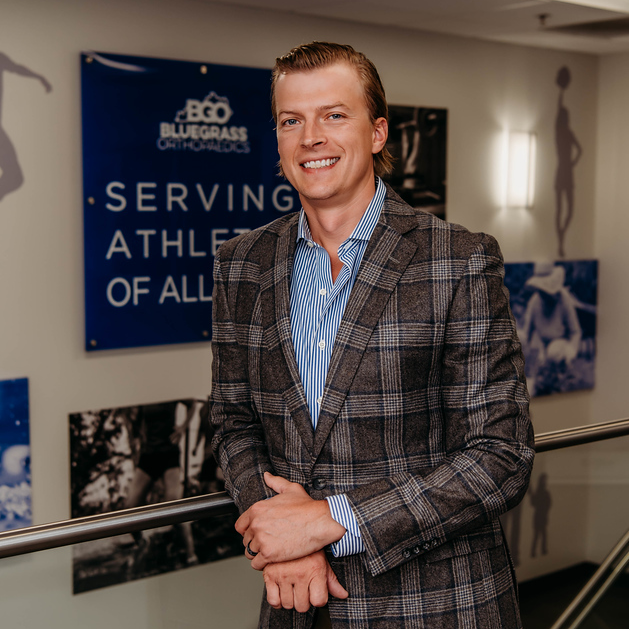 Dr. Victor Marwin grew up in Buffalo, NY and was a four-year varsity member of The George Washington University Men's Varsity Heavyweight Crew Team. After completing his premedical studies, he attended Albany Medical College and completed a 5 year orthopedic surgery residency at the Jacobs School of Medicine, State University of New York at Buffalo. Dr. Marwin previously served our country as an orthopedic surgeon and Fleet Marine Force Naval Officer at Camp Lejeune, NC. He also deployed to Afghanistan supporting Task Force Southwest, US Army Special Forces and the Afghan Special Operators in Helmand Province. After honorably leaving the military, Dr. Marwin completed additional training during a one year hand and upper extremity fellowship at the Jacobs School of Medicine.
Dr. Marwin is a board-certified and fellowship trained orthopedic surgeon who treats the full spectrum of upper extremity conditions from the shoulder to the fingertip including shoulder replacement and arthroscopy, athletic injuries, fractures, trigger fingers, wrist/hand arthritis, and minimally invasive techniques for carpal tunnel. He is also an avid outdoorsman and enjoys spending his free time with his wife and their four children. Dr. Marwin will see patients at our Lexington-Sports Medicine and Georgetown Clinics as a Hand & Upper Extremity Specialist.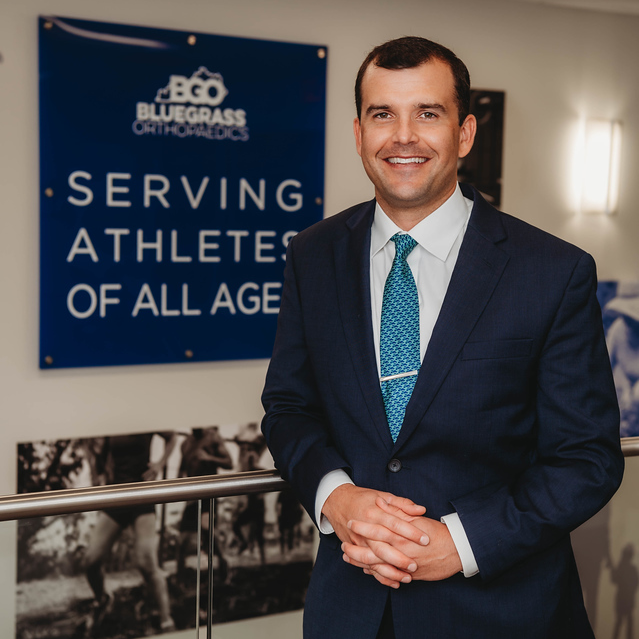 Dr. Eric Schafer attended college at the University of Notre Dame obtaining his degree in engineering. After finishing medical school at Indiana University School of Medicine, he chose a career in orthopedics, specifically joint replacement, because he saw the immediate and beneficial impact on the lives of his patients. He completed fellowship at New England Baptist Hospital in Boston, specializing in minimally invasive approaches, robotics, and revision surgery for Hip and Knee arthroplasty. He greatly enjoys helping patients with their complex orthopedic problems. In his free time, Dr. Schafer enjoys spending his • Visit Us at www.bluegrassortho.com • time with his wife and 4 children. Dr. Schafer will be joining us at the Richmond Road and London Satellite locations as a hip & knee Total Joint Specialist.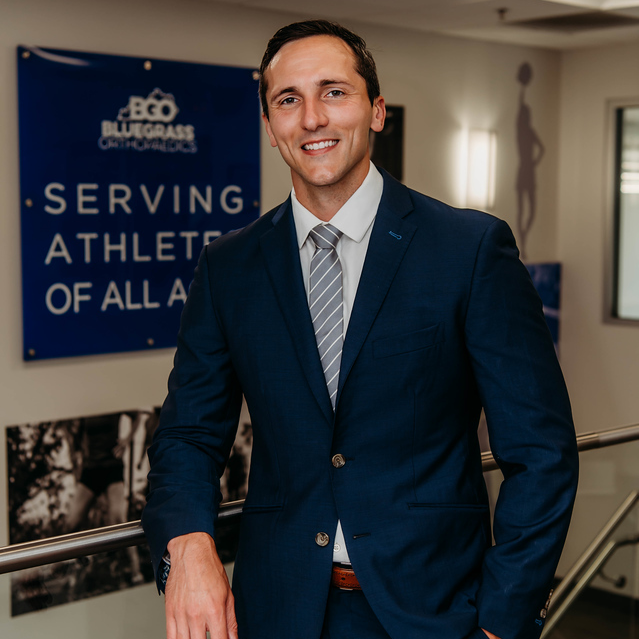 Dr. Petersen-Fitts is a fellowship-trained orthopedic spine surgeon specializing in all aspects of spine care including both surgical and non-surgical treatments. He has a special interest in minimally invasive and motion preserving spine procedures. He specializes in all aspects of spine surgery including cervical and lumbar stenosis, myelopathy, disc herniations, sciatica, and fracture care. He has additional training to care for complex spinal pathologies including deformities, spine trauma and revision spine surgery. Dr. Petersen-Fitts graduated magna cum laude from the University of Notre Dame in 2011. He then earned his medical degree from the University of Cincinnati College of Medicine in 2015. He completed his postgraduate residency training in orthopedic surgery at William Beaumont Hospital in Royal Oak, Michigan. He concluded his training with a comprehensive spine surgery fellowship at West Virginia University, where he had the opportunity to train with some of the foremost leaders in the field. Outside of the office he can be found enjoying the outdoors with his wife and two dogs and cheering on Notre Dame football. Dr. Petersen-Fitts will be joining us at the Hamburg and Georgetown locations as a Spine Specialist.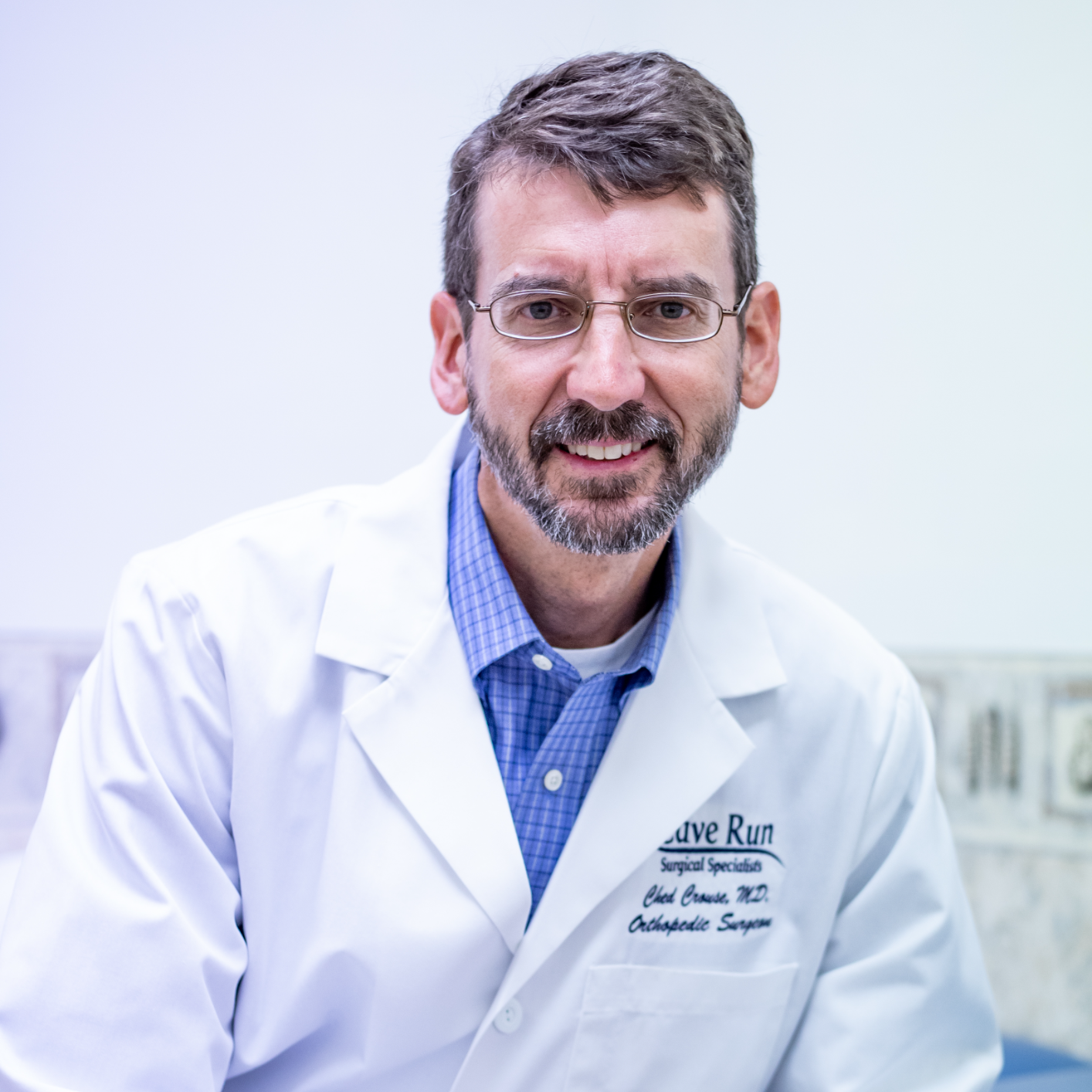 After practicing in Morehead since 2008, Dr. Charles "Ched" Crouse joins BGO to establish the Morehead Clinic and to provide orthopedic care in the Lexington and Morehead areas. As a board-certified general orthopedic surgeon taking care of conditions from finger to toe, Dr. Crouse has significant experience in joint replacement, fracture treatment (including pediatric), arthroscopy, sports injuries, upper extremity, and injections. BGO's Morehead Clinic is staffed every day by orthopedic physician assistants, Caryn Grim, PA-C and Lacinda Rishel, PA-C, and will have physical therapy on-site as well as our orthopedic walk-in clinic BGONow.
Dr. Crouse completed his undergraduate education at Asbury University in Wilmore, KY, where he played basketball and tennis. After working for (7) years as a Certified Public Accountant in Indiana and Colorado, he completed both medical school and orthopedic residency training at the University of Kentucky. Dr. Crouse is certified with the American Board of Orthopaedic Surgery and a member of the American Academy of Orthopaedic Surgeons. Outside of work, he enjoys cycling, climbing, wake surfing, hiking, camping and skiing with wife (Leslie) and children (Micah, Callie, Ethan). Dr. Crouse will be joining BGO to establish the Morehead Satellite clinic and to provide orthopedic care in the Lexington and Morehead areas.
###
ABOUT BLUEGRASS ORTHOPAEDICS
Bluegrass Orthopaedics is the largest independent orthopedic clinic in Central Kentucky, with on-site diagnosis, treatment, and recovery of every orthopedic condition. Essentially patients are offered four businesses under one roof - physician medical office, physical therapy, MRI services and outpatient surgery. All of our physicians and physician assistants are professionally trained and are board eligible/certified. BGO wants each patient to feel like they are the center focus. To do so, we combine our commitment of being the most affordable, high quality orthopedic practice in the commonwealth. Ensuring our time-honored belief that at the core are our values, integrity, respect and compassion.